One-Way Multimedia Messaging
> Streamline communication
> Improve client satisfaction
> Optimize staff time
Streamline client communication and optimize staff time with Gemma's one-way multimedia messaging feature.
Gemma lets vets show pet owners that their pets are receiving exceptional care, thereby reducing anxiety and improving client satisfaction. Vets can send text, video, and picture updates within the app to pet families.
Team Management
> Efficient communication
> Strategic collaboration
> Seamless integration
Manage, collaborate, and better connect with your team with Gemma's team management feature.
Gemma allows you to create a team for your practice, manage your hospital's team, or even invite a specialist to join in order to facilitate care and collaboration. Stay up-to-date with your patients' progress and your teams' activity from the convenience of your cell phone.
Referring Vet Communications
> Facilitate referrals
> Real-time updates
> Engage with fellow experts
Gemma facilitates referral and collaboration with other professionals to ensure the best veterinary care, even after pets are discharged.
With Gemma, you can draft updates and share patients' multimedia feeds with referring vets straight from the app. Gemma's unique feature organizes and enhances vet communication, improving care coordination and client satisfaction.
Pet Owner Satisfaction Tracking
> Increase client review ratings
> Strengthen credibility
> Improve client satisfaction
Strengthen the overall understanding of your clients' experience with Gemma's feedback form feature.
Gemma notifies you to send out a short survey, straight from the app, once you finish archiving a patient. The data collected allows you to improve client satisfaction, increase positive reviews, and strengthen credibility.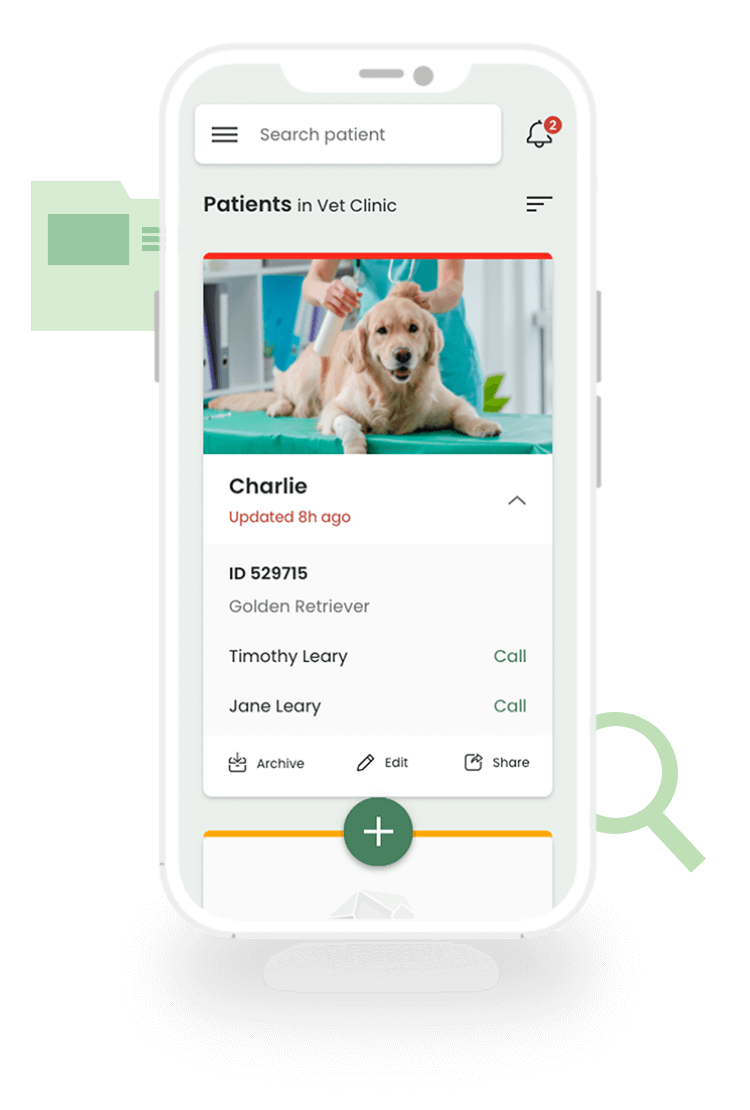 Patient Database Access
> Organize data
> Manage patient records
> Search for recurring patients
Store, organize, and manage patient information with Gemma's easy-to-navigate patient database access feature.
Access your archived patient records and use Gemma's efficient search feature to find a past patient; or scroll through your unarchived patient records and provide real-time updates to pet owners, all from the convenience of your cell phone.
Feed-Sharing Across Contacts
> Build a community
> Share experiences
> Exchange ideas
Build a community, exchange ideas, and share your experiences with Gemma's feed-sharing feature.
Take advantage of Gemma and make someone's day by sharing an adorable photo or video of one of your patients. Build your own community using Gemma by getting support from your peers and spreading smiles!